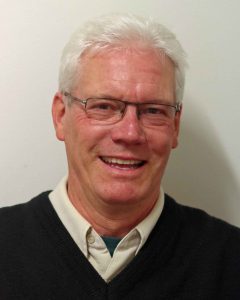 Brief Summary
Over 40 years work experience in a wide range of employment situations, including more than 30 years in the disability sector (now retired).
Wide variety of roles in management, both in industry and the Social Services sector, including regular contract submissions and negotiations with both State and Commonwealth departments.

Employment History
Qualified Refrigeration Mechanic
Sales and Marketing Representative and Supervisor (Cleaning Chemical Company)
Social Trainer (Disability Services Commission)
Workshop Supervisor (Activ Industries)
Manager (Disability Employment Agency)
Guardian(Office of the Public Advocate)
Qualifications
Trade Certificate – Refrigeration and Air conditioning
Associate Diploma in Arts (Habilitation) – Edith Cowan University
Certificate (IV) Assessment and Workplace Training
Certificate in Biblical Studies
Community Involvement
Echo volunteer driver since 2014.
Echo board member since 2015.
Long time member and volunteer at local community church.
Participant as player, coach and committee member of various sporting clubs.

Personal
Married to Jenifer for 42 years
4 adult children, 3 grandchildren
Regular golf player, bike rider, fisherman and caravanner